7 self catering holiday cottages
St Breward, Bodmin, Cornwall PL30 4NL
Customer Reviews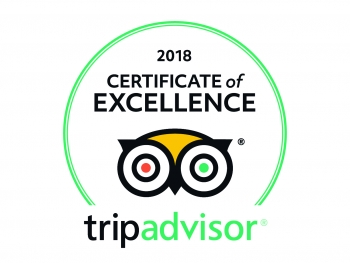 Testimonials
We would love to hear about your stay at East Rose. Please find us on Trip Advisor via the following links and add your review. We will add any Trip Advisor review to our website as well.

Moor Cottage Trip Advisor Review Link

Shippen Cottage Trip Advisor Review Link

Rose Cottage Trip Advisor Review Link

Stable Cottage Trip Advisor Review Link

Mowhay Cottage Trip Advisor Review Link

Tamarisk Cottage Trip Advisor Review Link
Barn Cottage Trip Advisor Review Link

Below are testimonials from guests who have stayed at East Rose over recent years. To include yours, please email us:

2019 Reviews (so far!)
October 2019 - Rose
"Fantastic place to stay, even in October"
Lovely cosy cottage. Super comfy bed. Hosts went out their way to make sure we had everything we needed. Cottage is at a perfect location. In between north and south coast, and very close to all the major attractions, Eden Project, Tintagil. We were visiting in Mid October, it was a great time to visit Cornwall. No crowds or traffic. On our visit to Looe we were the only one on the beach! Perfect.

October 2019 - Tamarisk
Perfect location for family reunion. Friendly, helpful and excellent food.
Thoroughly recommend to anyone wanting peace and quiet, yet there is plenty of interesting places to visit.

October 2019 - Shippen
"Wonderful location; one or two quirks"
Stayed here for 5 days and loved it - wonderful location, both in terms of its immediate surroundings which are quiet and peaceful, but also in terms of visiting nearby places. Friendly hosts too. I had to do a bit of work here whilst I was staying (boo) and was relieved the broadband here was really quick, although there's no phone reception but that wasn't an issue for me. I also saw the world's biggest slug* here, which was an unexpected bonus. If I had a couple of niggles it'd be that bathroom towels weren't provided (you can rent them for a fiver though) and little things like soap or sugar weren't also provided. I mean, these are in no way things that spoilt my stay but were just a little unexpected. Oh well, washing up liquid for soap never did anyone any harm! At least I don't think it did. Would've liked a little curtain over the small entrance window in the door to block views (i.e. I would've liked to have spent more time walking around in my pants, but hey ho) but again that wasn't a massive issue. Despite these couple of quibbles, I loved staying here and would definitely stay again. I'll bring some soap and sugar next time though. *may not literally have been the world's biggest slug. It was massive though.

October 2019 - Stable
Wir können die Cottages wirklich sehr empfehlen. Es gab einen sehr netten Empfang mit Scones und Tea im eigenen Cottage. Die Besitzer sind sehr nett. Die Gegend ist traumhaft. Es gibt gute Wandermöglichkeiten und die eigenen Seen der Anlage sind auch wirklich traumhaft. Würden jederzeit wieder kommen! Vielen Dank an die Familie Morris für den tollen Aufenthalt.

[google translate]
We can really recommend the cottages. There was a very nice reception with scones and tea in our own cottage. The owners are very nice. The area is fantastic. There are good hiking possibilities and the lakes of the area are really fantastic. Would come again anytime! Many thanks to the family Morris for the great stay.

September 2019 - Moor
"Great location and accommodation".
The cottage complex is set in a beautiful part of Cornwall a few miles north of Bodmin. This was our first visit to Cornwall and we really enjoyed our stay at East Rose. Maddie the sheltie and Izzie the border collie especially loved the dog friendly beaches along the North West coast and enjoyed the morning walk round the East Rose Lakes and swimming in the River at Delford Bridge just 500 yards walk away.

August 2019 - Barn
This was the 2nd time we had stayed at East Rose and would highly recommend staying here. The properties are immaculate and the host Matthew Becky and Kids are amazing. The views and location are superb. Will definitely be going back one day.

August 2019 - Shippen
"Lovely cottage"
Shippen is a lovely 2 person cottage on East Rose Farm. It is one of 7 cottages. It's really comfortable and has everything you need, and is very good value for money The hosts are lovely also, we had a cream tea in our cottage on arrival. It is located on Bodmin Moore near St Breward, this is a great location to explore most of Cornwall. Can't think of a single negative, so very highly recommended, we will definitely come back again!

August 2019 - Moor
"Great little place"
Lovely place to stay. Quiet with short walk to moors. Nice clean little cottage with everything needed for cooking. Great little walk around the lakes on the land. Located central to the whole of Cornwall .

August 2019 - Shippen
We thoroughly enjoyed our stay at East Rose. It is perfectly located for exploring North Cornwall. Perfect setting, friendly people and the lakes are simply beautiful.

August 2019 - Stable
Quiet property ideally placed for all types of holiday. Easy access to both coastlines. Everything went according to plan from arrival to departure

August 2019 - Moor
Fantastic place to stay.

August 2019 - Stable
"Tranquil"
We stayed in Stable Cottage which was perfect for the three of us and our dog. It was immaculately clean with everything we needed as well as being wonderfully cosy. The setting is wonderful. The scenery amazing and the cottage so peaceful and quiet we slept really well. Oh and the homemade lemon drizzle cake was delicious!

August 2019 - Moor
"Fantastic week at East Rose"
We have just returned from a week staying at East Rose. On arrival we where greeted by freshly baked scones and clotted cream/jam. impressed with our accommodation it was spotless, with amazing views over the moor. A lounge/kitchen was comfy and practical with lots of features you hope to find in a country cottage. Beams and 2 foot thick walls vaulted ceilings etc. The bedroom was spacious and had ample storage space a great double bed clock radio and bedside lamps. The shower room was modern and very clean. WiFi was available at no extra cost and we had no issues using it. Outside the garden where well maintained and had lots of places to sit and enjoy the setting and views, to walk all around the grounds and the fishing lakes would probably take a good 30 minutes as there is so much to see. The fishing itself was really enjoyable and I ended up going a few times for a couple of hours at a time and caught some quality fish in a really pleasant setting. We enjoyed our stay so much we booked again for next year. Highly recommended.

August 2019 - Mowhay
Had a lovely visit this time. Very pleased with Cottage, excellent and well appointed. Very comfortable. Will definitely be booking again

August 2019 - Moor
"Great place to stay"
Really enjoyed our stay. Very reasonably priced; host was very friendly and we enjoyed the home cooked foods, especially the cream tea on arrival. The cottage was well equipped and clean.

August 2019 - Moor
"Superb location, wonderful cottage and lovely hosts".
We stayed in Moor cottage with our dog Izzy and had a fantastic holiday, the peaceful location offers moors on the doorstep and beautiful beaches within 30 minutes, we explored castles, Bodmin prison, stone circles, waterfalls and woodlands as well as several beaches, well behaved dogs are very welcome at most places including most pubs, cafes etc. Moor cottage was very well equipped with everything you could want and very clean and cosy with a delicious cream tea waiting on arrival, the home baked food we ordered was truly scrumptious, the chocolate cake was very quickly devoured. We would definitely recommend staying at East Rose and would love to stay again ourselves, many thanks to Becky and Matthew for our excellent stay.

August 2019 - Rose
"Quiet and Relaxing"
If you're looking for a quiet and peaceful stay in ideallic countryside - then this is the place to go. Cosy and comfortable cottage. Black out curtains + exceptionally comfortable bed = great night sleep Friendly hosts with the right balance of getting to know you but also leaving you to your own privacy Great home baked goods Loved waking up to the sound of sheep ! Really nice lakes to walk around Overall 5* NB our dog is very allergic to mosquito bites and I was a little worried about staying so close to lakes as to whether there would be large numbers of biting insects. Overnight she was in a mosquito net covered dog bed just to be safe but we didn't get any bites at all, so no need to worry!!

August 2019 - Shippen
Accommodation was everything I expected.
July 2019 - Tamarisk
One of the best places we stayed on holiday must go again loved it.

July 2019 - Barn
"Fantastic as always"
We have been to East Rose Cottages several times now and each visit opens up new wonders and places to explore. A superb location where you will find peace and an opportunity to explore nature and the gem that is Bodmin moor. The accommodation and facilities as always are first class, and Matthew and Becky provide the perfect welcome and balance of support during the stay which makes it a truly fantastic holiday. Thoroughly recommend.

July 2019 - Shippen
"We recommend East Rose Farm Cottages in 1000%"
We loved to stay there. There was everything you needed. We came later than 5pm, and there was no problem. We met Becky and she was very nice :) We loved the lakes, the wild horses near cottages :). Just love everything about East Rose Farm Cottages. There is nothing bad to say about it :) Thank you very much :)

July 2019 - Tamarisk
Fantastic place. Calm and peaceful with a lot of nature to look out for. Owners very helpful and pleasant.

July 2019 - Mowhay
Very nice and friendly owner and very good pasty and cake. Stunning gardens and dogs are welcome. Definitely want to come back.

July 2019
Perfect setting, idyllic surroundings. Quiet, peaceful, beautiful

June 2019
Great cottages, awesome landscape. Friendly owners. Had an awesome time here. For you birdwatchers look out for the cuckoo, the Kingfishers among others. Great walks around the lakes. Recommended.

June 2019
Absolutely loved it , will go back

June 2019 - Stable
"A haven of peace and beauty!
This was our third time at East Rose and will definitely not be our last. With the stunning fishing lakes surrounding the cottage, the moors right on your doorstep, the ponies, and the delightful the Lank river, the location could not be more idyllic. Also perfect for visiting nearby iconic Cornish towns and beaches. The cottage was immaculate as always and Becky's delicious egg and bacon pies, scones and lemon cake -provided at a reasonable price - waiting for us when we arrived, were much appreciated".

June 2019 - Moor
"Perfect relaxing getaway
We used the cottage as a base for exploring the local area but whether you plan to get out and about or just enjoy the surroundings you'll struggle to find a more relaxing location".

June 2019 - Rose
"Heaven!
Beautiful surrounding just a step from our cottage. Fishing lakes were stunning, peaceful and extremely clean! We got engaged by the lake on the first night of our stay! Becky and Matthew were lovely hosts. Would recommend to everyone! Greeted with a cream tea on arrival and everything you needed for our stay, including tea towels and toilet roll! Even the lane leading to their farm had sheep, horses, cows and a beautiful stream with a little bridge over. The whole place was just a piece of heaven. And William their son was enough to pull on anyone's heartstrings!"

June 2019 - Stable
"Paradise!
We have been visiting East Rose on and off since 2004 and love it. After living in a noisy, dirty town, it is as near to paradise as we can find. So peaceful and tranquil. We will continue to do so, as cannot think of going anywhere else".

May 2019 - Shippen
Thank you for a super week, and we really appreciate the trouble you took for us re the rare breeds, perhaps we will try the other place next year. We would like to have the same week, same accommodation next year!

May 2019 - Stable
Comfy cottage in a lovely location.
May 2019 - Shippen
"Pretty Good
We have stayed at East Rose for over 20 years. This is the 6th cottage we have tried. Nothing wrong with the other five, just thought we would give this one a go. The Shippen was on arrival clean and tidy. (As was all the others). The scones were lovely. The cottage was light and airy with views towards Rough Tor. The owners were friendly but not intrusive and offered to help with the suitcases from the car. We have already booked Shippen for next year, which says a lot about the place. The whole site is restful and quiet. The best place to relax and unwind".

May 2019 - Rose
"Outstanding, well worth a visit"
East Rose is a fantastic pet friendly place to stay, with amazing views over Bodmin Moor. The property has five lakes and the surrounding area is teeming with nature. The area is very peaceful and quiet but close to small villages with village shops and pubs. The beach is within easy access too - around 30 minutes by car. Rose Cottage is very comfortable and well maintained and has everything you might need. On arrival, it was great to be met by Becky, Matthew and their children and good to know they were on hand if needed. They are very friendly and helpful. The Cottage was spotlessly clean and the delicious cream tea was much appreciated. This was our second stay at East Rose and we and our dog thoroughly enjoyed it. We can't wait to return. This outstanding property really is well worth a visit.

May 2019 - Mowhay
"Very relaxing and home from home"
The location is superb and lovely walks round the lakes and by the river. Mowhay is a very comfortable, warm and well equipped cottage and perfect for summer or autumn visits. Matthew and Becky are really friendly and make you feel very welcome and Becky bakes the best scones in the south west! I have already made a provisional booking which will be our fifth visit.

May 2019 - Stable
"Perfect peace"
We've stayed at East Rose "Stable" cottage 3 times now, we love it. It's clean and well maintained, and the surroundings so peaceful. Bodmin Moor is beautiful, and either coast is not far away. The surrounding countryside is so lovely in May and it's great to walk around the lakes in the early morning or evening. Becky's cakes and scones are amazing. It's just perfect for a peaceful, relaxing holiday.

May 2019 - Mowhay
"Another Fantastic week"
Wow another fab week at East Rose, perfect location, perfect hosts, have been coming twice a year for many years now and we are never disappointed. We come to craft and the light in the cottage is ideal with enough space for everything (it always looks like we have left home when we arrive) Owners cooking treats are very good and great value for money would highly recommend. The weather was very changeable but the moors are so beautiful in any light cant wait for my return trip.

May 2019 - Rose
"Peaceful and quiet"
We rented rose cottage and found it to be very clean and with everything we could need. The nature walk around the lakes is lovely with nicely kept pathways. We were met by Becky on arrival and shown to the cottage where there was a cream tea waiting for us. We will definitely be coming back next year.

April 2019 - Barn
"Fabulous family holiday"
We had a fantastic family holiday here. We had 4 of the 7 cottages and my whole family enjoyed really great quality time together. Lovely cottages with stunning views over the moors, a lovely cream tea on arrival and Becky couldn't do enough to help us, Thank you

March 2019 - Shippen
"A perfect place on Bodmin Moor
Staying again at East Rose was such a pleasure. Matthew, Becky, Edward, and William are so welcoming and friendly, and couldn't be more accommodating. They all made me feel right at home. The Shippen is my favorite cottage—clean, cozy, and well appointed, with great views out toward Brown Willy and Rough Tor. The property overall is beautiful, in a gorgeous setting, excellently maintained—a perfect place to relax and enjoy the peace and quiet. Also a good base to get out and explore all that Bodmin Moor has to offer. I am so glad I discovered East Rose, a very special place".

March 2019 - Mowhay
"Fantastic location, warm welcoming host - hidden Gem!"
We booked 5 nights stay here with our 4 year old and two miniature Daschunds. We couldn't have been happier with this great little find. Secluded location with plenty of scenic spots, loved the little ponds out the back. Becky and Mathew are so welcoming and William and Edward so very charming ! Loved the cream tea waiting for us on arrival. Oh and Don't forget to request some home cooking While you are there - sausage rolls were our favourite. Thank you for your hospitality. We will be back for sure Lots of best wishes Bhavna, Vikas and Rhea

March 2019 - Shippen
"Excellent hidden gem"
We have stayed here on several occasions over the last couple of years and couldn't recommend it enough. Lovely family run business, gorgeous peaceful location and clean pretty cottages.

March 2019 - Mowhay
"A week at Mowhay Cottage"
Mowhay cottage is set in East Rose complex which enjoys good views over the Moors and also the well kept grounds with lakes for walks and fishing. The cottage has all necessary facilities and is extremely well presented. A nice touch is the welcoming tea and scones. (Goodies being pasties/cakes etc can be ordered) The cottage has easy access to walks and beaches. Also good pub being The Old Inn about a mile away. Also very dog friendly. Matthew and Becky are extremely helpful should you need them.

March 2019 - Shippen
"Beautiful cosy cottage"
East Rose is very easy to get to, a 10 minute drive from the a30 and has an idyllic rural Moreland setting. It's so quiet! The cottage is lovely and the bed is very comfortable. Its a great base for walking and site seeing. We walked a long round trip from the cottage to rough tor and brown willy and also did some shorter walks to the pub! The pub does some good food (moorland grill!) We also did some day trips to the eden project, padstow and charlestown. The camel trail isnt too far away either. We'll definitely be staying again!

March 2019 - Moor

"Cornwall retreat"
Lovely stay, beautiful location and lovely people , would definitely stay again and recommend to my friends .
March 2019 - Moor
"Moor Charm
Having stayed in Shippen, Rose and, most recently, Moor Cottage, I can say they are equally appealing and welcoming. Moor Cottage is just charming, very cozy and well-appointed. The views out over Bodmin Moor are spectacular in all weather and at all times of day or evening. Becky, Matthew and their boys are fabulous hosts, gracious and accommodating. The surrounding property with its lakes and trails is beautifully maintained and ideal for fishing, relaxing, bird watching and just enjoying nature. East Rose is a special place I would return to again and again".

February 2019 - Rose
What a wonderful place, this was exactly what we were after. Beautiful scenery, very peaceful, lovely lakes to walk around, not to mention all the lovely moorland to venture onto just a stone throw away. The cottages were very well maintained and absolutely spotless clean. Matt and Rebecca were very welcoming and did everything they could to help with anything. We will certainly be back

2018 Reviews
October 2018 - Moor
The roads from the junction of the A30 to East Rose, is narrow, and must be driven carefully, but the views of Bodmin Moor, and the Tors make it all worth while. Our welcome at Eastrose was very warm, and well welcoming, and we were shown into Moor Cottage, which is a very solidly built granite stone terrace cottage. It is comfortably furnished, well decorated, and extremely well kept, and clean. Everything we needed for our stay was provided,( except towels ), and everything that was supposed to work, worked perfectly. The views from this property, high on Bodmin Moor are excellent in every direction, and it is so quiet. All in all we found East Rose the perfect base for our exploration of this part of Cornwall. Would we stay here again ? Definitely ! P.S. The complementary Devon Cream Tea provided by the owners was delicious.

October 2018 - Tamarisk
"Beautiful countryside, peace and tranquility.....
Warm welcome on arrival. Cottage was spotlessly clean and well equipped. Although it was quite nippy outside, the storage heaters kept us as warm as toast. Beautiful views across the moor. Even though we were not anglers, we enjoyed our walks around the immaculately maintained fishing lakes. The only minor minus point was that the beds were a bit on the hard side, but all-in-all excellent value for money and would certainly book here again".

September 2018 - Rose
"Super Basis für die Erkundung von Cornwall und Bodmin Moor
Die Unterkunft war toll, sowohl landschaftlich als auch bzgl. Ausstattung. Es ist zudem wunderbar ruhig und entspannend. Mir hat der 2-wöchige Aufenthalt sehr gut gefallen!"
(Translated using Google Translate) Great base for exploring Cornwall and Bodmin Moor. The accommodation was great, both landscaped as well as regarding equipment. It is also wonderfully quiet and relaxing. I liked the 2-week stay very much!

September 2018 - Stable
"The best place to stay"
We have been coming to East Rose for the last 16 years. That says something about the place. The setting is quiet and tranquil. Over that time we have stayed in four of the available cottages, but our favourite is Stable. The view from it is marvellous. It has plenty of room for us, a good layout, and is always clean, tidy and comfortable. The owners are always friendly and helpful - Becky's home made cakes are a must have. Evenings sitting at one of the picnic benches overlooking the lakes with the tors in the background in the peace and quiet is one of the reasons that brings us back.

September 2018 - Barn
"Fantastic holiday location and accommodation"
This is the third time I have returned to this holiday complex and each time there is something new to discover. Previously having stayed in Stables Cottages we booked Barn due to larger numbers. As with the other cottages, Barn was immaculate, with excellent facilities and very spacious. Barn was exemplary in respect to creating the perfect holiday experience and represents excellent value for money. To be fair, I feel for the provisions and location, the owners would be very justified in charging more than they actually do. Most of all though, I must acknowledge the kindness, authenticity and generosity of both Matthew and Becky. They were very understanding, accepting and accommodating which is just fantastic. I have no hesitation in recommending this venue apart from, the more popular it becomes, the harder it might be to book a vacancy 🙂

September 2018 - Tamarisk
We have been staying at East Rose for the last 3 years and will be returning again next year. Beautiful surroundings. The kids Love coming and are always so excited to return. They love the lakes and the river just down the road. Seeing the sheep, cows and ponies free on the Moores they adore. The cottage is excellent and everything you need for a family holiday. Fantastic location to be able to explore cornwall.

September 2018 - Rose
"Perfect accommodation for exploring Cornwall & Bodmin Moor"
For a 14-days holiday in Cornwall East Rose was the perfect base! The cottage was lovely, everything necessary was there. The surroundings with the lakes and the Moor are great, also for walks / hikes. Also it is wonderfully quiet and peaceful - excellent for relaxing!

August 2018 - Moor
"Excellent cottage for two plus dog
Very peaceful and comfortable. A really lovely location for rocket our cavalier. The sandy area by the bridge is just a short troll away and he loved it there, just like a beach but clean water".

August 2018 - Stable
"Excellent stay at East Rose
We had a smashing family holiday at East Rose. The owners are very friendly and helpful. The place was clean and set around some stunning views, complete with its own lake. I'd highly recommend this for a perfect and peaceful holiday".

August 2018 - Barn
"Perfect and dog friendly
Bodmin was a central cottage to visit Padstow, Fowey, Truro and many more attractions very quiet could hear a pin drop and very relaxing".

August 2018 - Rose
"Loved it!"

August 2018 - Barn
"We had a lovely stay with the hosts very welcoming and the facilities great. Our children had a fab time both on the premises and cycling over the moor. The cream tea on arrival was a nice touch. The only thing we would change is the pay washing machine. We appreciate its only £2 per load but in the grand scheme I suspect this could be covered by the rental fee? Thanks for a great week".

August 2018 - Shippen
"Friendly welcome, outstanding clean facilities, location is good if you want to fish or want to explore Cornwall but is not ideally located to pop out for an ice cream etc, having said that the location is beautiful and quiet with only the odd sheep to be heard. I loved that our dog was welcome and the bed was super comfy. Added bonus of free WiFi was welcomed as there is literally no signal! Absolutely loved the complementary cream tea on arrival too!!"

August 2018 - Shippen
"A lovely farm house within an easy distance from a lot of local attractions. Very peaceful and the hosts (Matthew & Becky) were lovely people and would gladly help out with anything you needed or wanted to know. We would really recommend staying here 10/10 Thank you for a lovely holiday".

August 2018 - Tamarisk
"Summer Holiday
Fantastic family holiday. East Rose offered us peace and quiet with beautiful scenery but perfectly situated for a short drive to numerous beaches. We are already thinking of booking for 2019".

August 2018 - Mowhay
"Had and excellent holiday here. Location was spot on. And cottage exceeded our expectations would defo recommend".

July 2018 - Rose
"Wonderful cottage it had everything we needed and more. The fresh scones were very welcoming on arrival. Set on 17 acres with beautiful walkways around their ponds, it was quiet and peaceful, with the only sounds being birds and sheep. It was a perfect base for the week as we explored Cornwall. Thank you Becky and Matthew for making our visit to Cornwall so relaxing".

July 2018 - Barn
"Oasis of tranquility
Immaculately kept cottage and grounds. We loved the quiet beautiful surroundings and strolled around the lakes most evenings. It was lovely to have scrumptious pre-ordered goodies waiting for us as well".

July 2018 - Rose
"schöne Zeit im Bodmin Moor
Niedliches, kleines sauberes Cottage in bezaubernder Lage von sehr freundlichen und hilfsbereiten Vermietern!

[google translate]
Nice time in Bodmin Moor
Cute little clean cottage in a charming location by very friendly and helpful landlords!"

July 2018 - Barn
"Great stay at a fabulous location with welcoming attentive hosts. The Barn was comfortable and was a welcome retreat post some lovey days out".

July 2018 - Shippen
"There is nothing bad I can say about Shippen Cottage or the people that own it. Made very welcome on arrival. Well set out area. The fishing is great and peaceful with picnic areas for the family. Will definitely go back and recommend".

July 2018 - Moor
"Matthew and Becky where wonderful hosts and went out of there way to help my wife and I. The cottage was as good as we expected from the images on the website, the views are amazing and plenty of good clean air. Cannot ask for more".

June 2018 - Rose
"A Lovely Cottage
We thought that the cottage was in an excellent location, very quiet and relaxing. The kitchen was very well equipped with everything that we needed and the whole cottage was warm and cosy. We enjoyed our stay very much".

June 2018 - Shippen
"We had a wonderful holiday in Shippen East Rose. For a one bedroom cottage it was surprisingly spacious. The location was stunning on the edge of Bodmin Moor within easy access to North and South Cornwall. Becky and Matthew were friendly and helpful and the cream tea awaiting us on arrival was lovely. The fishing lakes were very well maintained and a treat to walk around. Our dog was made welcome so all in all a great success".

June 2018 - Mowhay
"We were very pleasantly surprised when we arrived at the level of accommodation, the cleanliness, attention to detail, the area, we even had a cream tea waiting for us as well as ordering brilliant weather. Overall this was one of the best relaxing holidays we have had in a long time".

June 2018 - Rose
"Wonderful cottage it had everything we needed and more. The fresh scones were very welcoming on arrival. Set on 17 acres with beautiful walkways around their ponds, it was quiet and peaceful, with the only sounds being birds and sheep. It was a perfect base for the week as we explored Cornwall. Thank you Becky and Matthew for making our visit to Cornwall so relaxing".

June 2018 - Mowhay
"This was a fantastic surprise as we were expecting far less for our money. The owners were very friendly and nothing was too much trouble. The accommodation was excellent We had a fabulous week even the sun was shining. We will definitely return possibly this year if we can get in".

May 2018 - Moor
"Enjoyed my break, nothing too much trouble for the hosts, and it was lovely to wander around and sit by the lakes".

May 2018 - Tamarisk
"Had another excellent stay at East Rose. Took our daughter and partner with us. They loved it! As usual Matthew and Becky were excellent hosts. Would recommend staying here as it is an amazing place! Looking forward to next time".

May 2018 - Stable
"Perfect for a get away from it all break
This is the second year we have stayed in Stable, it is clean and comfortable, and well maintained. Matthew and Becky are very welcoming. There are lovely walks around the lakes and the surrounding moor, and not too far from the coast. If peace and quiet are what you need, thsi is the place to stay".

May 2018 - Shippen
"Met and exceeded our expectations.
Comfortable, cosy and quiet. Fishing good, very peaceful. Good base for touring. Owners (and children) are very helpful. That's why we are returning next year".

May 2018 - Mowhay
"We have stayed in Mowhay a couple of times. It is situated with lovely views over Bodmin Moor and Delphy bridge, and various animals as neighbours. Mowhay is a very well equipped cottage and very clean. The area around the cottage is kept very neat and tidy with lovely walks around the lakes, fishing available for those who enjoy it. It is also easy to get to the Camel Trail or beaches. Becky and Matthew are always there to help out but also leave you to enjoy your holiday. A nice touch when you arrive are scones and jam - delicious. I also loved Lemon Drizzle cake which you can order along with other goodies".

April 2018 - Moor
"Home from home, everything you need, fantastic views, beautiful grounds
The location was perfect, Bodmin at its best. Local villages interesting with lovely pubs. Great walks and superb dog friendly beaches especially Perranporth and Watergate Bay. Conveniently situated for both north and south Cornwall - being only 5 min drive from the A30 - even though cottages are rural and peaceful. Becky and Matthew are really friendly and the home cooked food on offer was very tasty. The cottage has everything you need with fully equipped kitchen and modern bathroom with great shower. I would happily stay there again".

March 2018 - Mowhay
"Mowhay at East Rose comfortably exceeded all our expectations
Overlooking the famously picturesque Delphi Bridge, East Rose enjoys an unspoilt panorama over Bodmin moor. Mowhay Cottage itself provided the four of us with spacious, clean and tidy accommodation for the 6 nights of our stay, which comfortably exceeded all our expectations and requirements. Becky's welcoming cream teas on arrival were much appreciated, as were the home-made pasties and cake that followed. Both Matthew and Becky were also keen to ensure that we had all we wanted, even though they'd evidently anticipated everything. The village of St Breward is conveniently nearby and well served by an excellent pub and well stocked stores. East Rose also proved to be an ideal base for our trips to Wadebridge, Rock and Polzeath on the North coast, and to Fowey on the South. The house and gardens at Pencarrow, between Wadebridge and Bodmin, also proved to be a very worthwhile place to visit. Very happy to recommend East Rose as an excellent place to stay; we'll be looking to return on our next visit to Cornwall".
2017 Reviews

August 2017 - Tamarisk
"Excellent
Recently stayed at East Rose cottage Tamarisk, would highly recommend for anyone who wishes to have relaxing and peaceful holiday. The cottage is very clean in a nice country side. Becky and Matthew extremely helpful and friendly. We had scones and cream tea on arrival and that was lovely especially after 7 hours' drive. Home-made treats at East Rose is a must to order! We had a great week even though the weather wasn't great but free fishing on site saved our holiday, our son Lukas really enjoyed it. Wi-Fi was excellent, probably the best one we have had in any of the holiday cottages over the years. We would certainly stay there again".
July 2017 - Tamarisk.
"Wunderschöner Ort zum Entspannen / Wonderful place to relax
Wir waren zum zweiten Mal in East Rose. Die Ferienwohnung war perfekt für uns als Familie mit zwei Kids 15 und 16. Matthew und Becky super freundlich und hilfsbereit. Zum Willkommen gab es Creamtea. Die komplette Anlage (auch bei Anglern sehr beliebt) ist sehr gepflegt und sehr ruhig, genau der richtige Ort zum Entspannen und Entschleunigen. Von dort konnten wir in alle Richtungen Cornwall erkunden. Wir werden dort nicht zum letzten Mal gewesen sein. Aber auch vor Ort gibt es einiges zum Entdecken. Wo sonst gibt es Wildpferde, Schafe, Hasen und Longhorns die in freier Natur herumlaufen. Natur pur und unglaubliche Landschaft.

[Google translate - We stayed for the second time in East Rose. The apartment was perfect for us as a family with two kids 15 and 16. Matthew and Becky were super friendly and helpful. To the welcome there was Creamtea. The entire complex (also very popular with anglers) is very well maintained and very quiet, just the right place to relax and decelerate. From there we could explore Cornwall in all directions. We will not be there for the last time. But also on site there is a lot to discover. Where else there are wild horses, sheep, hares and longhorns running around in the wild. Pure nature and incredible scenery".
July 2017 - Shippen
"Cosy cottage in secluded location with fishing
Situated high on Bodmin Moor within sight of Brown Willy yet within easy reach of much of Cornwall. Fairly basic but very clean and comfortable and well-equipped. Delightful owners on hand who provided a lovely cream tea on arrival. Good coarse fishing on 5 lakes within walking distance".
July 2017 - Mowhay
"Another relaxing week
We are regular visitors to East Rose and always look forward to returning. We have stayed in several of the Cottages over the years, this time we chose Mowhay which we found to be comfortable, spacious and very well equipped and as always spotlessly clean. There is a small selection of books – should you forget to bring one. The cottages are in a perfect spot for enjoying peace, quiet and tranquillity. We particularly enjoy the cream tea that awaits us in the cottage on our arrival - after our long drive. There is a very pleasant well maintained and well stocked lake complex for those that like to do a bit of fishing. Matthew and Becky are always most helpful and nothing is too much trouble, the whole holiday set up is a credit to them and their hard work. We will be back next year".
July 2017 - Barn
"Peace, Tranquility and Wildlife
We have previously stayed in Tamarisk and recently The Barn, both of which are very comfortable indeed. Kitchens large enough to cook proper home cooked food using all those fresh and lovely local ingredients although there are plenty of places to eat quite locally. The grounds and lakes are immaculate and wildlife is in abundance. The property is on top of the moor and benefits from its very own microclimate so everything is lush and green with wild flowers growing in every space. Surrounding the property you will find plenty of grazing sheep, cows and horses, roaming free but within the cattle grids so you wont find one in your cottage. Its also a very good base to visit anywhere in Cornwall. The owners are very helpful when you arrive and if you need them, Cream Tea on arrival, what more could you want. Thank You to Matthew & Becky".


June 2017 - Rose
"Brilliant holiday cottages
We have stayed in Rose several times in the past few years and feel like its home from home. There's everything you could need in the cottage. Mathew & Becky are excellent hosts and make you feel welcome. Need to know anything, ask".
June 2017 - Rose
"Excellent Place to Stay!
My Wife and I have stayed at East Rose many times over the last 10yrs. It has all ways been a brilliant place to stay. Mathew has all ways made us feel welcome. We have stayed in several of the holiday homes and they have all been great! If you want peace ,quiet and wonderful scenery this is the place for you".
May 2017 - Rose
"Absolutely wonderful
We came for a week, 20th May 2017, it is amazing. Total tranquility. Better than all expectations. No noise of traffic or light pollution, all you can hear is the wildlife, even heard a cuckoo. Will definitely be back. Dogs had a wonderful time - do have to be on leads though due to livestock, but they were quite content".
May 2017 - Tamarisk
"Well equipped cottage in a perfect location.
We're just back from a fabulous week at East Rose. Our cottage was very comfortable and had everything we needed. Chris enjoyed the fishing and spent many hours enjoying the lakes. The countryside was beautiful and we enjoyed long walks on the moor. The local pub, the Old Inn in St Breward, is worth a visit. We had several lovely meals and a cream tea there. We have booked another week at East Rose next year".
May 2017 - Mowhay
"Peace and quiet.
Mowhay cottage is a well equipped holiday cottage. Cream tea on arrival. Spotlessly clean. The grounds and lakes are beautifully kept and provide some enjoyable fishing. Plenty to see and do within the surrounding area.. You just need to be lucky with the weather...And we were!"
May 2017 - Barn
"A fantastic place to stay. The location is amazing. Great Cottage and views.
We stayed at East Rose Barn Cottage for a short break. Next time it will definitely be for a longer stay. East Rose is set in beautiful scenery on Bodmin Moor and the setting around the lakes is wonderfull - a haven for wildlife and tranquility with fabulous views and walks. Becky and Matt made every effort to make our visit an enjoyable one and were on hand if needed. Delicious cream tea on arrival! The cottage was warm and cosy with very good amenities. There is a local, friendly pub nearby - we managed to walk to it in about twenty minutes. We are very much looking forward to our return to Barn Cottage and East Rose. Thank you so much, Becky and Matt, for a fantastic stay".
May 2017 - Stable
"Ideal location for a get away from it all relaxing break.
East Rose is ideally located on the edge of Bodmin Moor and is perfect for a relaxing break as well as still being close to the main tourist locations of north Cornwall. On arrival we were met by Becky who gave us a very warm welcome. The Stable cottage was very much to our liking and well equipped. The cottages are in an excellent location just a hundred yard from the lakes and nature trails. Matt provided excellent advice as far as the fishing was concerned. We will definitely be booking up to stay again"
.
May 2017 - Tamarisk
"Another great stay at East Rose.
I have been visiting Cornwall for about 5 years now, and every time I have stayed at East Rose. Stayed in Tamarisk cottage with friends over the easter bank holiday. As always the cottage was clean and cosy! We had scones, jam and clotted ream on arrival which is always a nice touch. We did arrive quite late, but this was no problem for Matthew and Becky. This feels like a second home when you stay here. You really can just escape from everything and relax, all down to the peaceful setting on the Moor, and the cosiness of the cottages. Thank you for another wonderful stay".

April 2017 - Barn and Tamarisk

"What a find!
Nine of our rambling group stayed in Barn Cottage and Tamarisk Cottage to walk The Copper Trail around Bodmin Moor. What an idylic place to stay. If you want to get away from it all this is the place to come, you go back to the days before the rat race really kicked in. There's a lovely walk around the fishing lakes and the cool fresh air to wake up to every morning, we even had a resident cuckoo every morning, and to see the dark sky and all the stars at night makes you realise how much light pollution we have. Both the cottages were well provided for well maintained and a pleasure to stay at. We all really enjoyed our stay and wouldn't hesitate to go back again".

April 2017 - Mowhay
"Fantastic.
This was my third visit and will definitely be going again. Fabulous location on Bodmin Moor. Cottages are great. Warm welcome from Matthew and Becky and nothing was too much trouble. East Rose is a great destination for a peaceful holiday but not too far from amenities. The lakes are goregous and very well kept".
April 2017 - Moor
"Lovely and peaceful.
What a lovely place to stay. The grounds and surrounding country side are beautiful, and there is so much to do within a short drive. The owners Matthew and Becky were so friendly and helpful with everything; and their little boy is a delight as well! We took our dog with us, and they are really accommodating - fantastic walks around and The Camel Trail too! Would definitely recommend this as a place to stay in Cornwall".
April 2017 - Stable
"Even better than previously.
Ours was a repeat visit; we have stayed here several times in the recent past and have rented three different cottages. East Rose is located on the moor without close neighbours so you really appreciate the quality of the landscape and the wildlife. However, it is close enough to a pub that does excellent food and only five minutes drive away (The Old Inn, St Breward). A quiet and peaceful location yet with ready access to most of Cornwall's popular destinations. Tamarisk has had a shower room and bathroom refit since our last visit demonstrating the owners attention to detail as we did not think it needed doing when we stayed last year. The fact that there is good fishing on site adds to the attraction and with the picnic facilities certainly makes a good venue for a family holiday".
March 2017 - Shippen
"Bodmin Moor at its Best.
My East Rose experience was just exceptional. The owners, Matthew and Becky, could not have been more cordial or accommodating - they were a joy to meet. Shippen Cottage was cozy and comfortable, plenty spacious, with clean, bright rooms equipped with pretty much everything one could need. The overall property was immaculately kept, with beautiful views, picnic areas, and multiple lakes for fishing or just relaxing in the peace and quiet. The surrounding area is breathtakingly beautiful, with many walks around the moor, from your doorstep. So glad I just happened to land on this rental and booked - definitely look forward to staying here again".

February 2017 - Mowhay

"Dog friendly Winter Break
We have stayed at East Rose for 16 consecutive years, Owners are vey friendly and helpful. The whole of the East Rose grounds including the lakes are kept to a high standard. We have also stayed in two of the other cottages and each one has been outstanding. The welcoming scones, jam and tea on the table is a very welcoming site after a long journey it just gives you that nice start to your holiday. A great place to walk from over the moors or to travel and see Cornwall".

February 2017 Mowhay / Barn
"Charming Moorland Cottage
This is the third time we have stayed at East Rose, twice in The Barn and once in The Mowhay. Both excellent accommodations, comfortable and well equipped. Having had a couple of lengthy stays I have really appreciated the onsite laundry. Matthew & Becky are always on hand if you need anything and nothing is too much trouble. We will definitely look forward to many more stays".